Success in the highly competitive F&B industry depends on a number of key factors coming together at the same time. These include: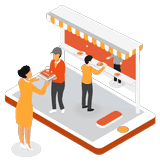 DIGITAL MARKETING
Much of your success depends on the dining experience you offer. However, it's also important to understand the key role that digital marketing plays these days in your restaurant or café's profitability. This includes knowing how to harness your website, search engine optimisation (SEO), social media and online reviews to attract and retain loyal customers.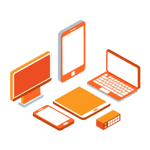 APPS
Food ordering and delivery apps are becoming increasingly mainstream, opening up new markets for dining venues. While it generates an additional revenue stream, this new trend also places pressure on systems and infrastructure. This is where data-driven, AI-enabled solutions can help to streamline operations, reduce wait times and provide insights to help anticipate peak demand and optimise staffing levels.

TECHNOLOGY
Business success also depends on you being able to measure your restaurant or café's performance, recognise trends and fine-tune your operation accordingly. Understand what tools you can use to increase your average order value, boost upsell and cross-sell opportunities and lift profitability.